ABOUT GOOD ENTERPRISES
Good Enterprises is a catalyst for reshaping the region's entrepreneurial ecosystem to one that provides equitable opportunity for business ownership, in order to transform lives and communities. The program provides business education and coaching specifically tailored to underserved women and minority entrepreneurs, with the guiding objective of creating economic opportunity for all.
Good Enterprises utilizes the proven model and curriculum of Rising Tide Capital, a nonprofit based in New Jersey whose mission is to assist struggling individuals and communities to build strong businesses which transform lives, strengthen families, and build sustainable communities.
MEET THE DIRECTOR
Raquel Padgett
Good Enterprises Program Director
Community Business Academy Instructor
Raquel is a graduate of SC State University, with more than 20 years of experience in marketing, PR and business consulting. She has worked with large entities such as Charleston County Government, Charleston County Parks & Recreation, the USC and MUSC cementing her skills in fundraising, marketing, budgeting, and event management.
In her role as Good Enterprises Program Director, Raquel combines her love for community with her extensive experience in business development to help existing and future entrepreneurs achieve economic sustainability through business ownership. As the owner of a business consulting firm, The Peacock Company, Raquel knows first-hand the amount of perseverance and grit it takes to run a successful business.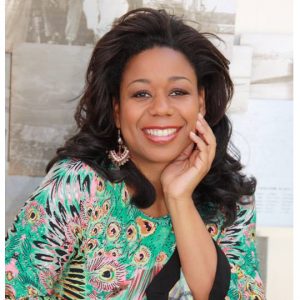 MEET THE PROGRAM COORDINATOR
Jocelyn Patterson
Good Enterprises Program Coordinator

Jocelyn brings her strengths of networking, strategic planning, creative development and more to her role as Program Coordinator, ensuring the programs of the Good Enterprises Initiative run effectively and create the biggest impact possible. As a graduate from the first cohorts of the Community Business Academy, she continues to build her own company and uses her experience to encourage and assist other entrepreneurs along their journeys. An alumna of Clark Atlanta University, Jocelyn lives out the school's two mottos of "find a way or make one," and "culture for service," bringing determination and compassion to everything she does. When not helping to create a diverse local economy, you can find Jocelyn traveling, spending time with family and friends and furniture thrift shopping.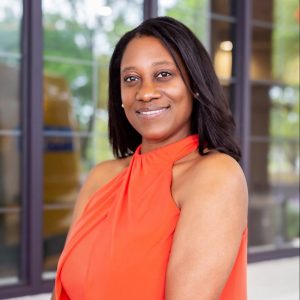 GOOD ENTERPRISES IN THE MEDIA:
• Lowcountry Local First's Programs for Local Entrepreneurs, in Fox 24 News Now, July 29, 2021
• Spanish-speaking entrepreneurs break barriers with LLF academy, in Charleston City Paper, July 21, 2021• Food Friday – Carolima's – Fox 24 News now, May 8 2021
• Good Enterprises' Community Business Academy featuring Program Director Raquel Padgett and recent course grad and business owner Tiffany Young – Fox 24 News now, Feb 22, 2021
• LLF's Good Enterprises Program Director Raquel Padgett and recent course grad and business owner Shreese Brown share about resources available through the program. – Fox 24 News Now, Aug 6, 2020
• Program's second session helps 19 Charleston-area entrepreneurs launch businesses, in The Post & Courier, July 13 2020
• 2020 Spring Community Business Academy Graduates: 19 local entrepreneurs to know, in The Chronicle, July 9 2020
• Lowcountry Local First Congratulates First Graduating Class of the Community Business Academy, in The Charleston Chronicle, February 7, 2020
• New program gives Charleston-area entrepreneurs a boost to start their business, in Post & Courier, December 23, 2019
• Bank of America Names Lowcountry Local First as Its Inaugural Neighborhood Champion, in CRBJ Biz Wire, November 18, 2019
• Lowcountry Local First's Good Enterprises initiative welcomes 24 students into first Community Business Academy in North Charleston, in The Charleston Chronicle, October 28, 2019
• Reynolds Avenue revitalization still has a ways to go. Some say that's not a bad thing., in Post & Courier, October 28, 2019
• Rising Tide Capital launches national partnership network to support vulnerable entrepreneurs , in ROI- New Jersey, September 25, 2019
• "Lowcountry Local First hopes to cultivate new businesses with entrepreneurship course" – Charleston City Paper, July 25, 2019
• "Supporting the Local Economy in our Own Backyard" – Fox 24 Charleston, July 1, 2019
• "Avenue for Change" – Charleston Magazine March 2019 issue
• "Lowcountry Local First launches business academy" – Charleston Regional Business Journal, March 5, 2019
• "Lowcountry Local First to launch new Good Enterprises Initiative in fall 2019" – The Charleston Chronicle, Feb 22, 2019
• "Lowcountry Local First hopes its Community Business Academy will help cultivate local entrepreneurs" – Charleston City Paper, February 18, 2019
ABOUT LOWCOUNTRY LOCAL FIRST
Founded in 2007, the mission of Lowcountry Local First (LLF) is to cultivate an economy anchored in local ownership, because local businesses are the foundation of our culture, economy, and character. We are the on-the-ground, round-the-clock advocate for combating the forces constructing an architecture of 'Anywhere, USA.' Our programs implement a new model of local economic development that results in more vibrant communities, better quality of life and opportunities for all to prosper. In a nutshell, we provide: 1) awareness and education for the public, 2) resources to sustain and grow local businesses, and 3) the trusted voice for pro-local advocacy.
Topping national lists for worst place to start a business and fastest gentrifying city, low-income families in Charleston, South Carolina face significant hurdles to realize dreams of entrepreneurship and achieve financial security.
• Charleston demonstrated the 5th fastest growing gap between rich and poor residents in the US from 2011-2016.
• Median income levels for African-American and Hispanic households in Charleston County are less than half that of white households.
• There is a significant gap in our entrepreneurial ecosystem, one that provides opportunity for minority and low-income individuals to improve their lives through entrepreneurship.
After significant research and community involvement, Lowcountry Local First identified a need to scale our work to fill a gap in support for low-income entrepreneurship that does not currently exist in the region.
Lowcountry Local First's model of community wealth building provides a high-touch approach to working with individuals on entrepreneurship. We provide one-on-one support through our network of more than 600 business owners willing to offer expertise. Creating valuable and mutually beneficial partnerships has been a key to our organizational success.