ABOUT GOOD ENTERPRISES
Good Enterprises is a catalyst for reshaping the region's entrepreneurial ecosystem to one that provides equitable opportunity for business ownership, in order to transform lives and communities. The program provides business education and coaching specifically tailored to underserved entrepreneurs with the guiding objective of creating economic opportunity for all.
Good Enterprises utilizes the proven model and curriculum of Rising Tide Capital, a nonprofit based in New Jersey whose mission is to assist struggling individuals and communities to build strong businesses which transform lives, strengthen families, and build sustainable communities.
Steph Fredericksen
Good Enterprises Program Director
Steph holds a BS in Public Health from the College of Charleston and has lived in multiple cities in both her native Mexico and the US. With a diverse work experience that includes large transnational companies, small businesses, non-profits, and entrepreneurship, Steph has honed her skills in a variety of areas and gained a unique perspective on community and business. She prioritizes empowering others to tap into their creativity and building sustainable, antifragile societal structures that benefit everyone. Collaboration and creative solutions are key to Steph, who believes that they can make the world a better place for all. When not at work, you can find Steph strolling around Park Circle with her furry companions Piggy and Bobert, enjoying the outdoors, making art, or attending/hosting creative events in the Charleston area.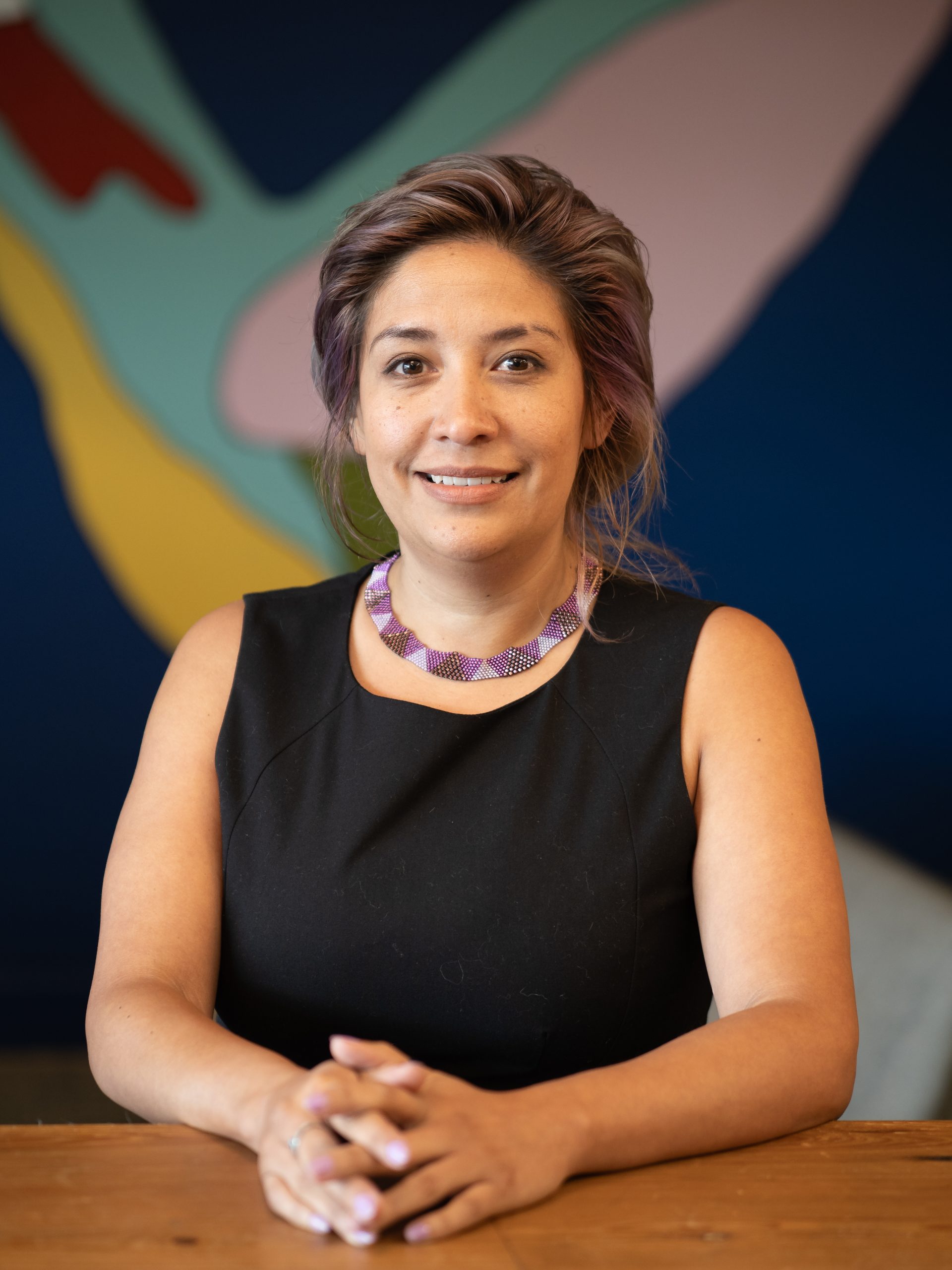 Fatima Seabrook
Good Enterprises Systems Administrator
Fatima Seabrook is a dynamic professional with a diverse background and a genuine passion for business, culture, and technology. She graduated from the College of Charleston, where she earned a degree in International Business with a minor in Spanish.
Hailing from Charleston, South Carolina, Fatima has always had a deep appreciation for her local community. She is a firm believer in supporting local and minority-owned businesses, recognizing the importance of empowering and uplifting marginalized communities. In pursuit of her passion for technology, she is currently back in school, focusing on Information Technology. With a thirst for knowledge and a desire to stay ahead in a rapidly evolving digital landscape, she eagerly immerses herself in the world of technology and its endless possibilities.
Fatima's well-rounded background in international business, her linguistic skills, and her dedication to technology make her a versatile and adaptable professional, a welcome addition to the team.
Outside of work and academia, Fatima is an avid traveler, always seeking new adventures and immersing herself in different cultures. She believes that experiencing the world firsthand helps broaden her perspective and fuels her creativity.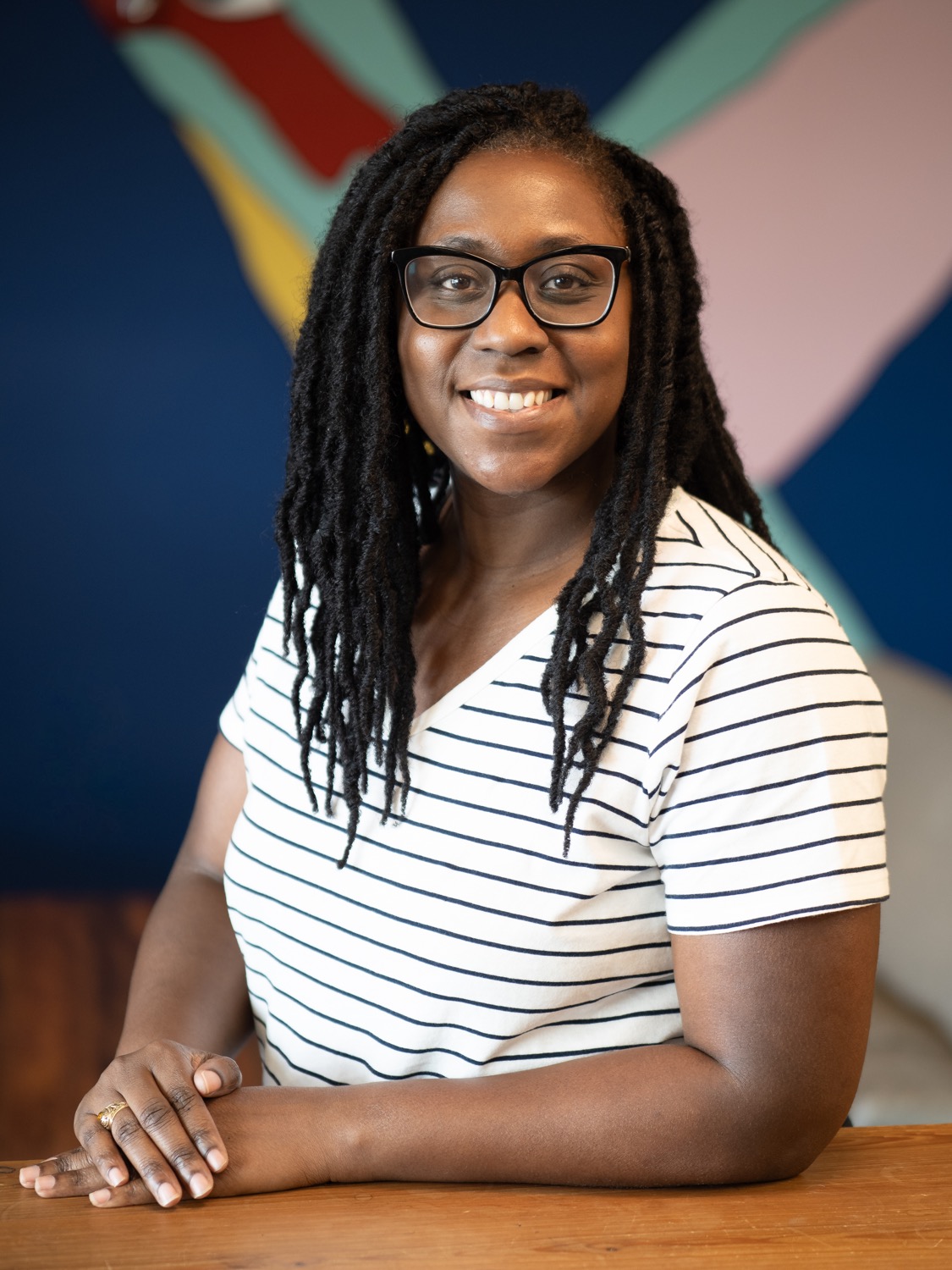 Adelai Brown
Good Enterprises Instructor
At 18 years old, Adelai Brown was a mother, living on her own, and struggling to figure out how she would ever fulfill her dreams in life. Because of this, she now uses her early life experiences and business skills to help individuals, families, and organizations create purposeful solutions that help them effectively and efficiently overcome internal and external conflict.
Through her transformational speaking and coaching abilities, Adelai, known as "The Heart Coach," has written four books, created multiple emotional wellness workshops/courses, and empowered more than 100,000 leaders live and online with companies such as ESSENCE magazine, and The 700 Club.
Her company has also served numerous for-profit and nonprofit organizations, and mentored over 100 youth in the Charleston area with a focus on mental/emotional health, wellness and conflict resolution. Adelai is a licensed real estate agent in the state of South Carolina, a recent graduate of the Community Business Academy, and lives in Charleston with her husband Kevin, their 4 children and 2 cats.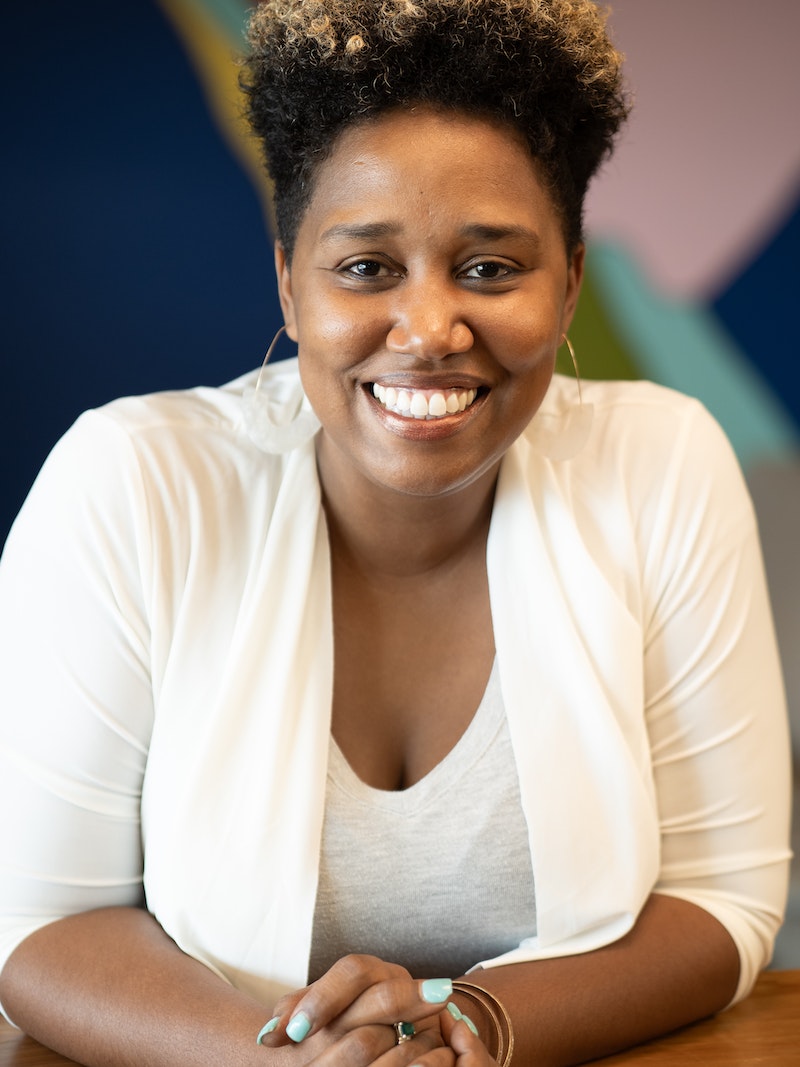 Tatiana Vivas
Good Enterprises Portuguese Instructor
Tatiana leads our Portuguese language Community Business Academy and is an executive director, translator and interpreter, and public notary.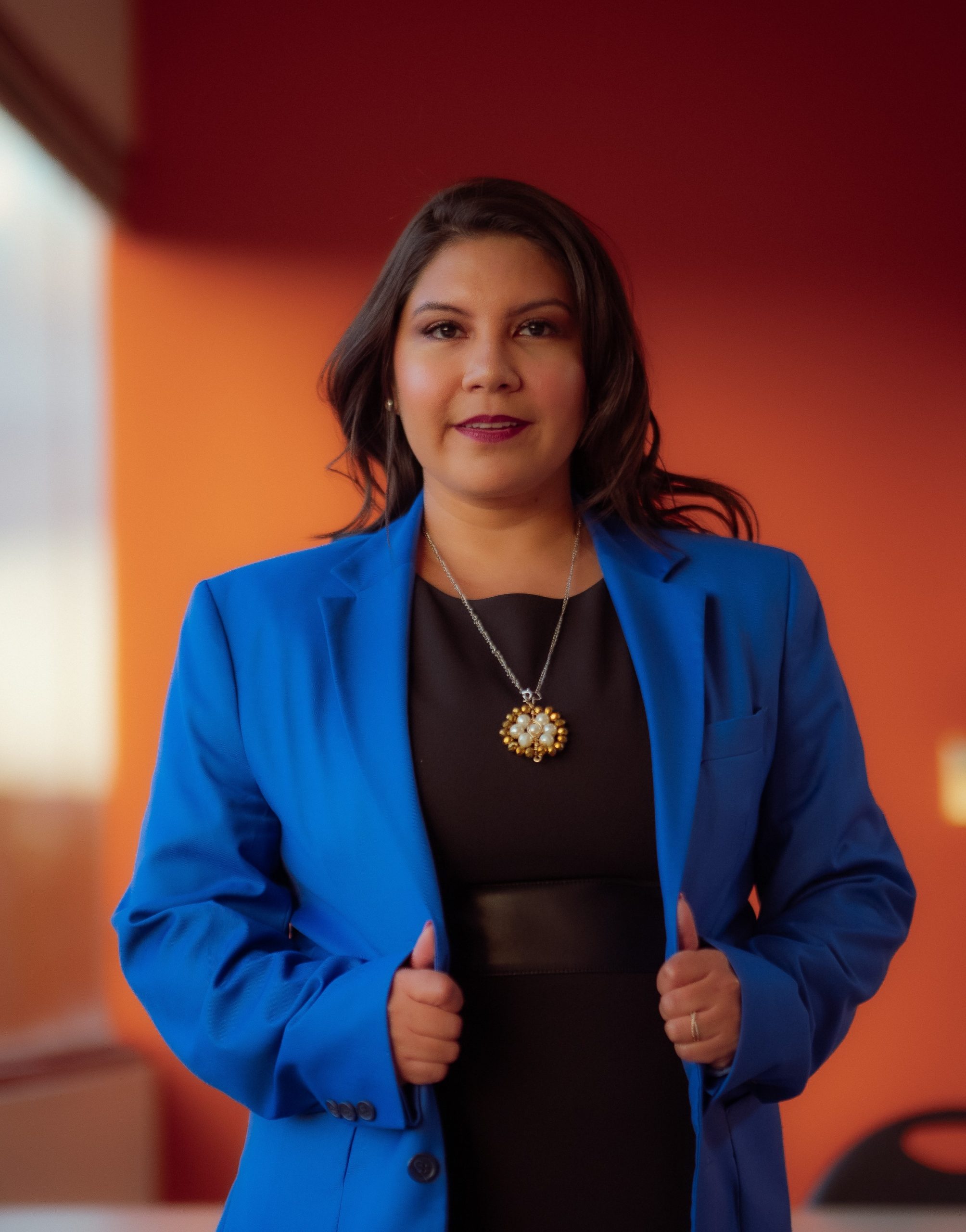 Morgana Bezerra
Good Enterprises Portuguese Class Monitor
Morgana is and activist, entrepreneur and editor and publisher of Smart News, a Brazilian newspaper in South Carolina.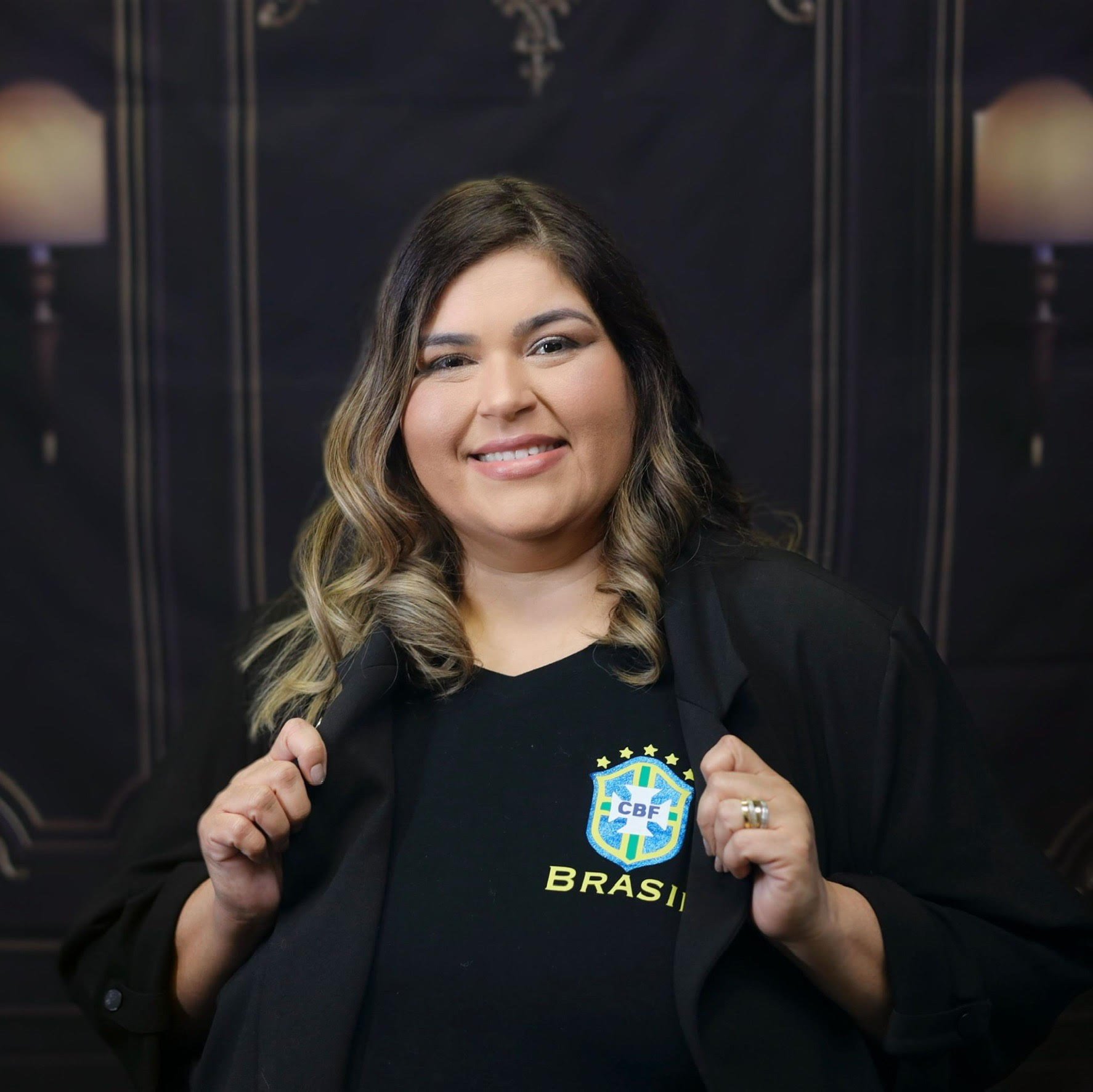 GOOD ENTERPRISES IN THE MEDIA:
•  «Pitch» donde emprendedores latinos podrán ganar $10,000, El Informador, October 2, 2023
•  Community business classes now offered in Portuguese, in Charleston City Paper, August 30
• Good Enterprises y LLF graduó a 33 nuevos empresarios en Charleston, in El Informador, January 4, 2023
• It's National Write Your Business Plan Month – Tips from Lowcountry Local First, in Fox 24 News, Dec 21, 2022
• Bert and T's Desserts wins $10,000 in local business pitch competition, in Fox 5 News, December 7, 2022
• Latinx Advisory Council empowers Hispanic Charlestonians, in Charleston City Paper, October 5, 2022
• Charleston celebrates National Hispanic Heritage Month, in Charleston City Paper, September 16, 2022
• Mayor Tecklenburg and Latinx Advisory Council Announce National Hispanic Heritage Month, on City of Charleston Facebook, September 15, 2022
• Town of James Island, Lowcountry Local First Announce New Small Business Support Partnership, in CRBJ Biz Wire, Aug 3, 2022
• Town of James Island, Lowcountry Local First Announce New Partnership, in Holy City Sinner, August 1, 2022
• 50 nuevos emprendedores se graduaron de la Academia Empresarial de la Comunidad, in El Informador, May 20, 2022
• Charleston-area course for entrepreneurs surpasses 100-graduate milestone, in Post & Courier, January 31, 2022
•"La Casa Love": decoración hecha a mano e inspirada en el hogar, in El Informador, October 14, 2021
• Lowcountry Local First's Programs for Local Entrepreneurs, in Fox 24 News Now, July 29, 2021
• Spanish-speaking entrepreneurs break barriers with LLF academy, in Charleston City Paper, July 21, 2021• Food Friday – Carolima's – Fox 24 News now, May 8 2021
• Good Enterprises' Community Business Academy featuring Program Director Raquel Padgett and recent course grad and business owner Tiffany Young – Fox 24 News now, Feb 22, 2021
• LLF's Good Enterprises Program Director Raquel Padgett and recent course grad and business owner Shreese Brown share about resources available through the program. – Fox 24 News Now, Aug 6, 2020
• Program's second session helps 19 Charleston-area entrepreneurs launch businesses, in The Post & Courier, July 13 2020
• 2020 Spring Community Business Academy Graduates: 19 local entrepreneurs to know, in The Chronicle, July 9 2020
• Lowcountry Local First Congratulates First Graduating Class of the Community Business Academy, in The Charleston Chronicle, February 7, 2020
• New program gives Charleston-area entrepreneurs a boost to start their business, in Post & Courier, December 23, 2019
• Bank of America Names Lowcountry Local First as Its Inaugural Neighborhood Champion, in CRBJ Biz Wire, November 18, 2019
• Lowcountry Local First's Good Enterprises initiative welcomes 24 students into first Community Business Academy in North Charleston, in The Charleston Chronicle, October 28, 2019
• Reynolds Avenue revitalization still has a ways to go. Some say that's not a bad thing., in Post & Courier, October 28, 2019
• Rising Tide Capital launches national partnership network to support vulnerable entrepreneurs , in ROI- New Jersey, September 25, 2019
• "Lowcountry Local First hopes to cultivate new businesses with entrepreneurship course" – Charleston City Paper, July 25, 2019
• "Supporting the Local Economy in our Own Backyard" – Fox 24 Charleston, July 1, 2019
• "Avenue for Change" – Charleston Magazine March 2019 issue
• "Lowcountry Local First launches business academy" – Charleston Regional Business Journal, March 5, 2019
• "Lowcountry Local First to launch new Good Enterprises Initiative in fall 2019" – The Charleston Chronicle, Feb 22, 2019
• "Lowcountry Local First hopes its Community Business Academy will help cultivate local entrepreneurs" – Charleston City Paper, February 18, 2019
ABOUT LOWCOUNTRY LOCAL FIRST
Founded in 2007, the mission of Lowcountry Local First (LLF) is to cultivate an economy anchored in local ownership, because local businesses are the foundation of our culture, economy, and character. We are the on-the-ground, round-the-clock advocate for combating the forces constructing an architecture of 'Anywhere, USA.' Our programs implement a new model of local economic development that results in more vibrant communities, better quality of life and opportunities for all to prosper. In a nutshell, we provide: 1) awareness and education for the public, 2) resources to sustain and grow local businesses, and 3) the trusted voice for pro-local advocacy.
Topping national lists for worst place to start a business and fastest gentrifying city, low-income families in Charleston, South Carolina face significant hurdles to realize dreams of entrepreneurship and achieve financial security.
• Charleston demonstrated the 5th fastest growing gap between rich and poor residents in the US from 2011-2016.
• Median income levels for African-American and Hispanic households in Charleston County are less than half that of white households.
• There is a significant gap in our entrepreneurial ecosystem, one that provides opportunity for minority and low-income individuals to improve their lives through entrepreneurship.
After significant research and community involvement, Lowcountry Local First identified a need to scale our work to fill a gap in support for low-income entrepreneurship that does not currently exist in the region.
Lowcountry Local First's model of community wealth building provides a high-touch approach to working with individuals on entrepreneurship. We provide one-on-one support through our network of more than 600 business owners willing to offer expertise. Creating valuable and mutually beneficial partnerships has been a key to our organizational success.