About the 2023 ¡Preparados, Listos, Pitch! Event
Nearly 300 entrepreneurs have graduated from the Good Enterprises Initiative's Community Business Academy. We have watched these mothers, fathers, sons, daughters and cousins plan for, start, and grow their own businesses. We have seen them overcome obstacles, take risks, and face all kinds of daunting challenges in order to support their families, build wealth, and improve their communities. Lowcountry Local First believes that entrepreneurship is a powerful engine for community change and is committed to seeing these new businesses receive the attention and investment they deserve.
The 2023 "¡Preparados, Listos, Pitch!" event will be held for Spanish speaking students on October 7th and will give La Academia Empresarial de la Comunidad graduates the opportunity to share their stories, ideas, vision, and plan and our judges will select one talented and driven individual to receive a $10,000 prize to help take their business to the next level.
2023 Pitch process:
August 15: Mandatory information session in Spanish on Zoom
September 5: Video submissions due (instructions to be shared)
September 18: Top 5 entrepreneurs announced
October 2-6: Individual coaching sessions scheduled with top 5 entrepreneurs
October 7: ¡Preparados, Listos, Pitch! 11AM – 1PM | Charleston County Main Library, 68 Calhoun Street, Charleston, SC 29401
October 13: Winner and top 5 entrepreneurs publicly announced through press release
A special thank you to the 2023 coaches and judges:
Emcee: Paola Paz, radio host at Latina 95.5FM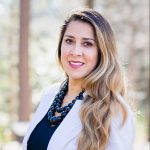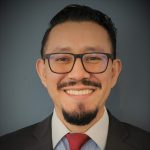 Lead Coach, Marco A. Ríos